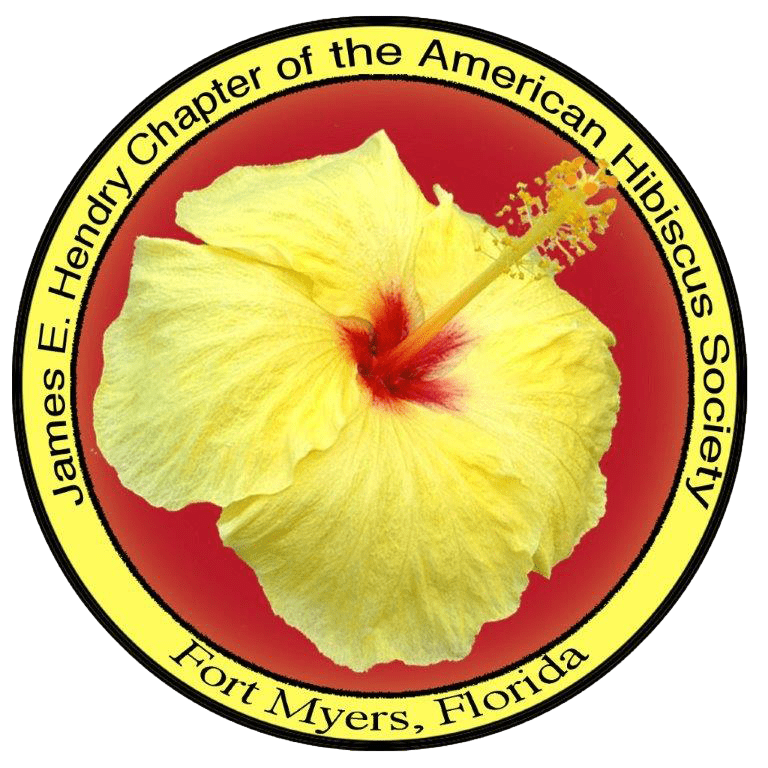 JAMES E. HENDRY CHAPTER MISSION STATEMENT:
The American Hibiscus Society, James E. Hendry Chapter was founded in 1952 as a non-profit organization and named after James E. Hendry, Jr., one of the founding members of the Chapter. We are the oldest Chapter of the American Hibiscus Society.
Located in beautiful Fort Myers, Florida, our mission is to educate, encourage, and promote the development and Improvement of hibiscus rosa-sinensis, the "Queen of the Tropics", throughout Southwest Florida.
Our objectives are:
To promote all growing and propagation of hibiscus

To acquire and exchange information concerning the culture of hibiscus

To Co-operate with the American Hibiscus Society in regard to nomenclature and registration of varieties

To hold an Annual Hibiscus Show and to participate in other chapter's Hibiscus Shows

To participate in civic beautification

To further interests in conservation